Back in 2010, Stayfree was also a music performance venue – Lock 42. We hosted many amazing bands and there are posters and information about this era on display in the lounge. From this time, we've kept our alcohol licence, which means that bands can buy a beer, wine or cider to drink in rehearsals or as a wind-down afterwards.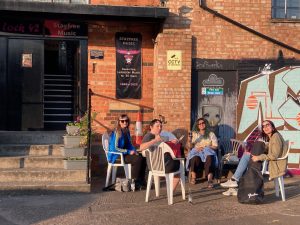 As the weather warms up, we're starting to put our garden chairs outside so that you can enjoy a hot drink, juice, alcoholic or non-alcoholic beer while you sit and chat with band members, watch canal boats travel through the lock and generally relax in this cool urban setting.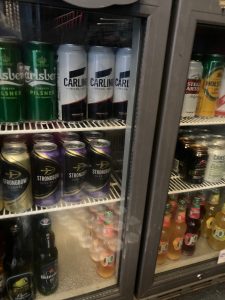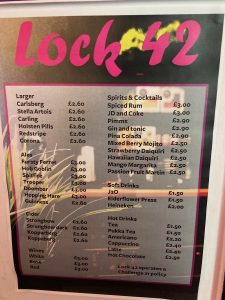 All you have to do is ask at reception and pay by cash or card. We operate a Challenge 21 policy. Please keep drinks away from amplifiers in the rehearsal rooms and use the bins provided!
Enjoy the summer and Cheers!