Our 9 hourly rooms come in a range of prices and sizes as well as colour. Each room has specific equipment so you can find the best room for your sound
Stayfree Houses 11 Resident Rooms of varying sizes.
Some cater for a single band, whilst others are large enough for 2 or 3 bands. Currently our rooms are fully occupied but we do keep a waiting list, so if you are interested email us at music@stayfree.co.uk
These rooms are able to cater for one band but if you have a lot of members or equipment then you probably need something bigger. 
Prices start at £135 per month
Mid sizes rooms are available for one band only. 
Prices start at £220 per month
The larger rooms are usually for two bands sharing but can be available for a single band if you have the budget.
Two bands sharing is £155 per month per band. A single band is £300 per month
The customer lounge area, situated on the 1st floor behind reception  is a great place to relax or stock up on refreshments.
Vending machines so you can help yourself to a wide range of snacks and drinks.
A Dolce Gusto coffee machine and other hot drinks
Lock 42

bar outlet where you can be served alcoholic drinks.

Please ask at reception if you would like a hot or alcoholic drink
We operate a strict Challenge 21 Policy.
Our well stocked, competitively priced spares shop is full of all those items you might need in an emergency or 'just in case' Open from 12 noon until late 7 days a week, its a perfect drop in before a gig or even during a gig - yes it does happen!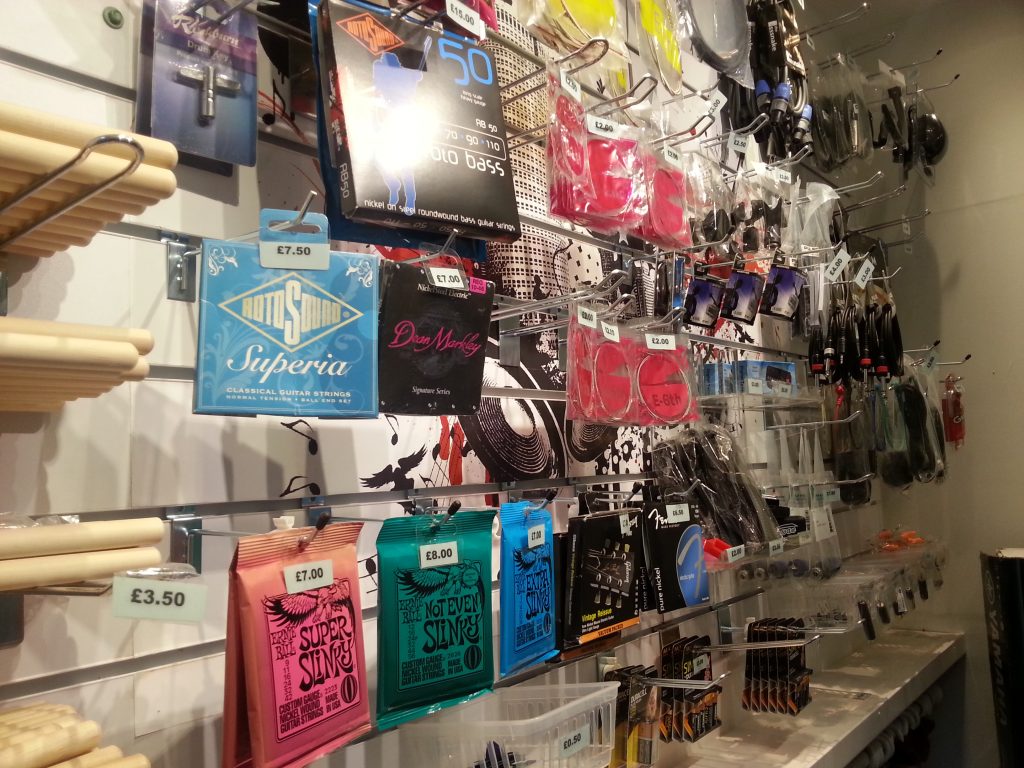 Drum Sticks sizes available are 2B, 5A, 5B and 7A
Other drum accessories like clutches, beaters, drum keys and patches are also  available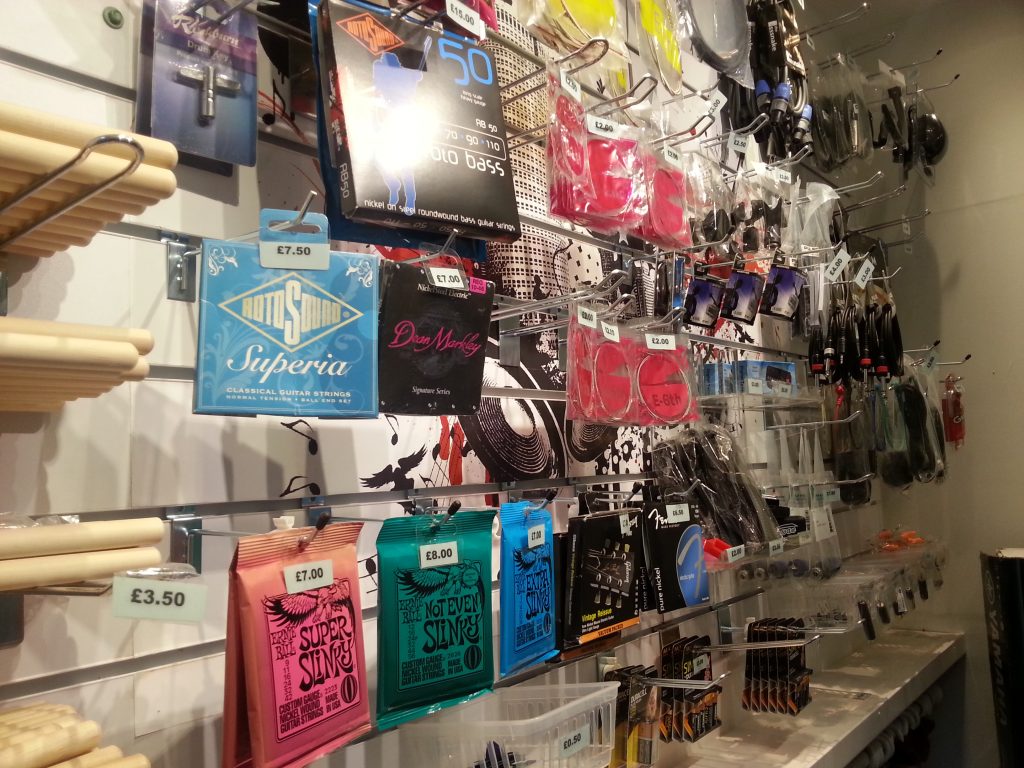 Our  bass and lead guitar strings  come in a variety of brands and gauges . We also sell single strings in 10 gauge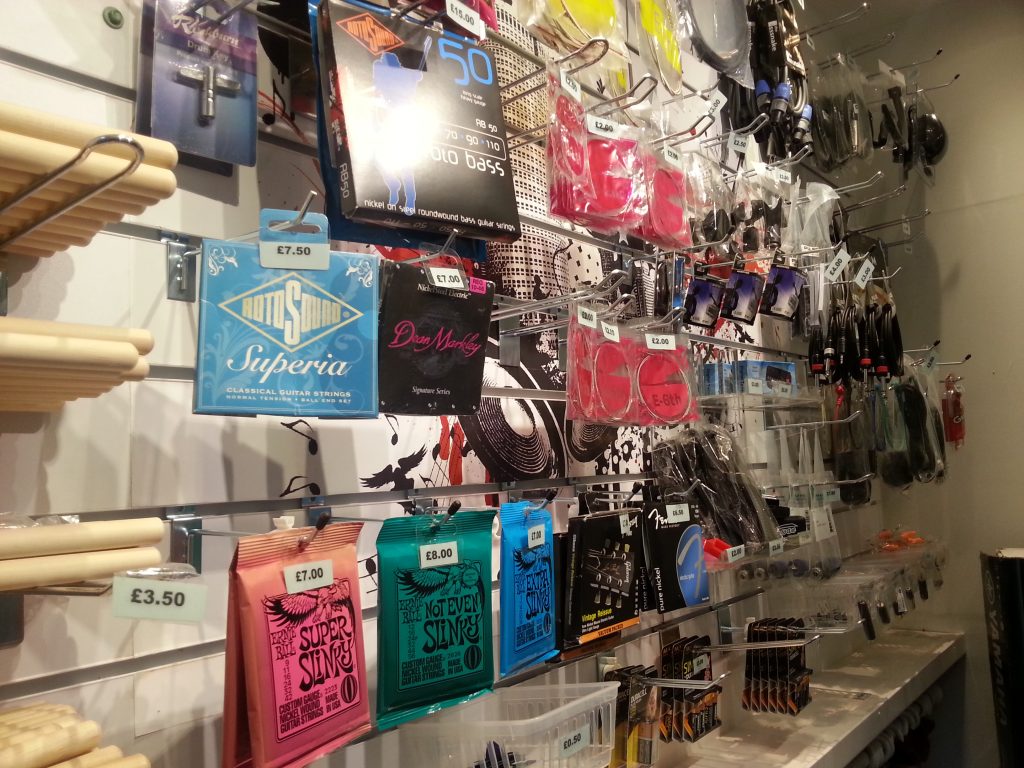 We have a wide variety of cables and adapters for pretty much every scenario imaginable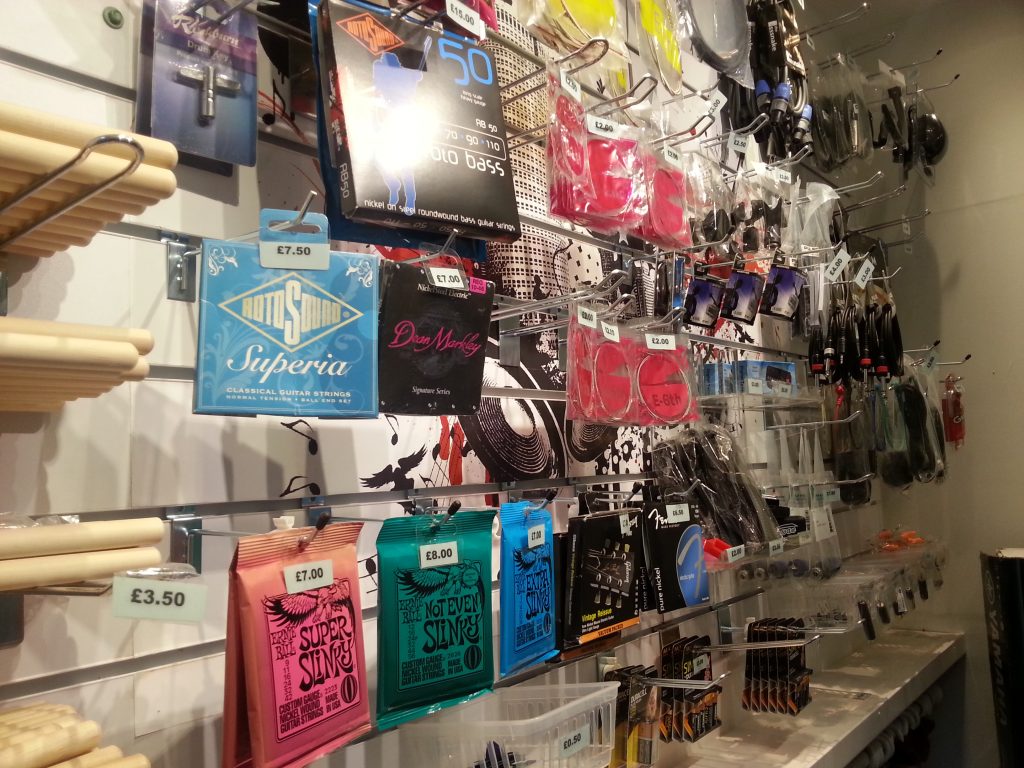 Our guitar accessories include plectrums, tuners, cappos, straps, batteries and winders. Last but not least, ear plugs!
Stayfree have  10 Locks Ups to hire by the month.
There are two sizes;
Top Lock Ups' are able to fit, amp heads, drum hardware, guitars, cymbals etc and cost £10 per month
Bottom Lock Ups  cab fit heads, cabs or combos or full drumkit or PA and cost £20 per month
They are very popular so as with the resident rooms, there is a waiting list so please contact us if you are interested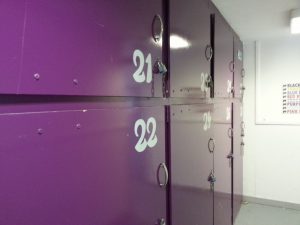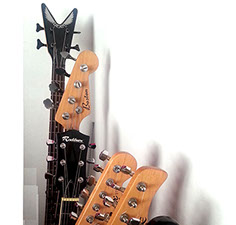 We  like to keep a good stock of equipment you can either borrow or rent from us.
Borrow from us
Mic leads and guitar leads available from reception.
We also have 2 microphones per room – bear in mind they get a lot of use, it is recommended for singers to bring their own
We have clutches, washers, felts and wing nuts available to borrow from reception – we do not provide cymbal savers but we do sell them in the shop.
We occasionally have sticks, but cannot guarantee their availability – we do however sell them in the shop
We have 4 full sets of Sabian Solar cymbals in decent condition for you to borrow.
Rent from us

Guitars, Basses and Keyboards are £2 per rehearsal per item