Rehearsal Rooms since 1992
From our Premises in Leicester, we have been providing band rehearsal services for almost 30 years. Ran by enthusiastic musicians, we hope to provide the best services we can for our local music community as well as regional and nationally. Our unique rehearsal rooms are bright and light and full of character, each room tailored to suit the needs of a wide variety of styles and preferences.
1st January 2022 – Covid Update
Following from the new restrictions due to the new strain of Covid-19, we would ask that all our customers wear masks whilst in the public areas of Stayfree. You do not need to wear a mask who whilst in your rehearsal room. We appreciate your accommodation.
A wide range of guitar amps, bass amps, drum kits and vocal PAs.
Prices from £15 – £45 per day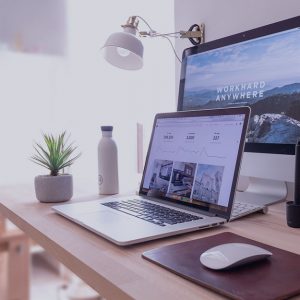 Clean fresh designs tailored to your band with a great price – coming soon
Stayfree have  10 Locks Ups of varying sizes to hire by the month. Prices start at £10 per month
Our well stocked, competitively priced spares shop is full of all those items you might need in an emergency or 'just in case'
We have the privilege to be  working with great businesses to provide our customers with awesome services and opportunities all under one roof..
We are proud to be associated with the following community organisations.
Helping give younger musicians more opportunity to get experience performing and the chance to showcase themselves
A community station run by young people for young people, playing the latest music and producing mixed content from talk shows through to speciality music shows.
Wonderful service again from this loyal company. The hire gear was perfect plus all the bands who used it were very pleased with it. Same again next time 👌
Great place and lovely staff - Lots of love from the lads in smack jack 🖤
Great facility with friendly staff and a variety of options for those who want a room to make some noise in. Well equipped, with friendly staff, and at a lovely location next to the canal for those little breaks in between bouts of practice. The only practice rooms our band uses in Leicester.
Brilliant space to make noise. Managing the covid regulations and always helpful staff.
Brilliant. Helpful staff, good equipment, clean environment
An Aladdin's Cave of wonders for musicians! A variety of recording/rehearsal rooms for hire, each with their own unique character. Great facilities for jamming sessions and very affordable too, free parking. A real urban vibe about the place.
Me and a few friends have been jamming there recently, it fits the job perfectly and the staff are very friendly and helpful.
Very friendly service in a well-maintained building the staff were very accommodating, everything worked and we had a productive session. We'll go again.
Excellent music studios! really well equipped and a great set up. We used the studios to perform a site performance for a university project and had all the help we could have asked for! Highly Recomended!!
Been using stayfree for a couple of years with different people have not had 1 bad service have been tempted to use other rehearsal rooms around Leicester but always decided to stick with Stayfree prices are good & the 342 on hours in the better rooms at peak times is a bonus would recommend to other bands & musicians
Being using Stayfree for many years now. With different bands and as a single user. Always good to go there and practice. Really helpful and nice staff as well. Would recommend Stayfree to anyone.
Great atmosphere, great staff, great experience, will be returning soon!