Rehearsal Rooms in Leicester since 1992
From our Premises in Leicester, we have been providing band rehearsal services for almost 30 years. Ran by enthusiastic musicians, we hope to provide the best services we can for our local music community as well as regional and nationally. Our unique rehearsal rooms are bright and light and full of character, each room tailored to suit the needs of a wide variety of styles and preferences.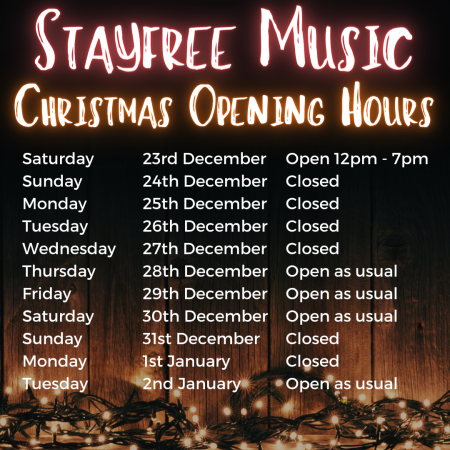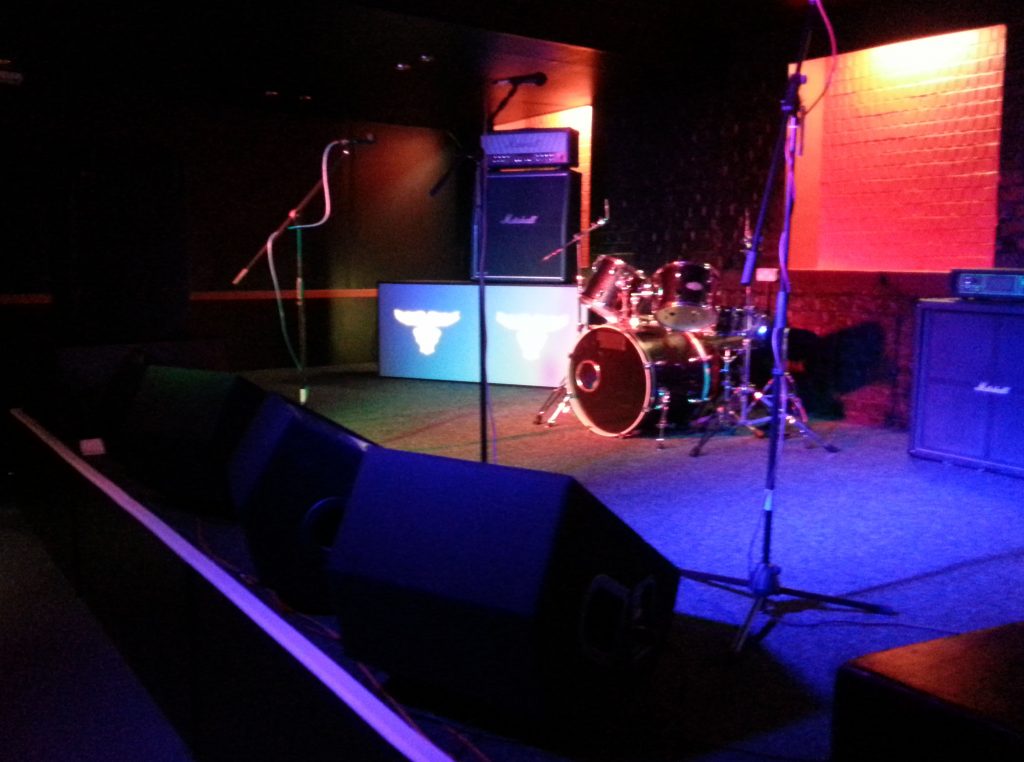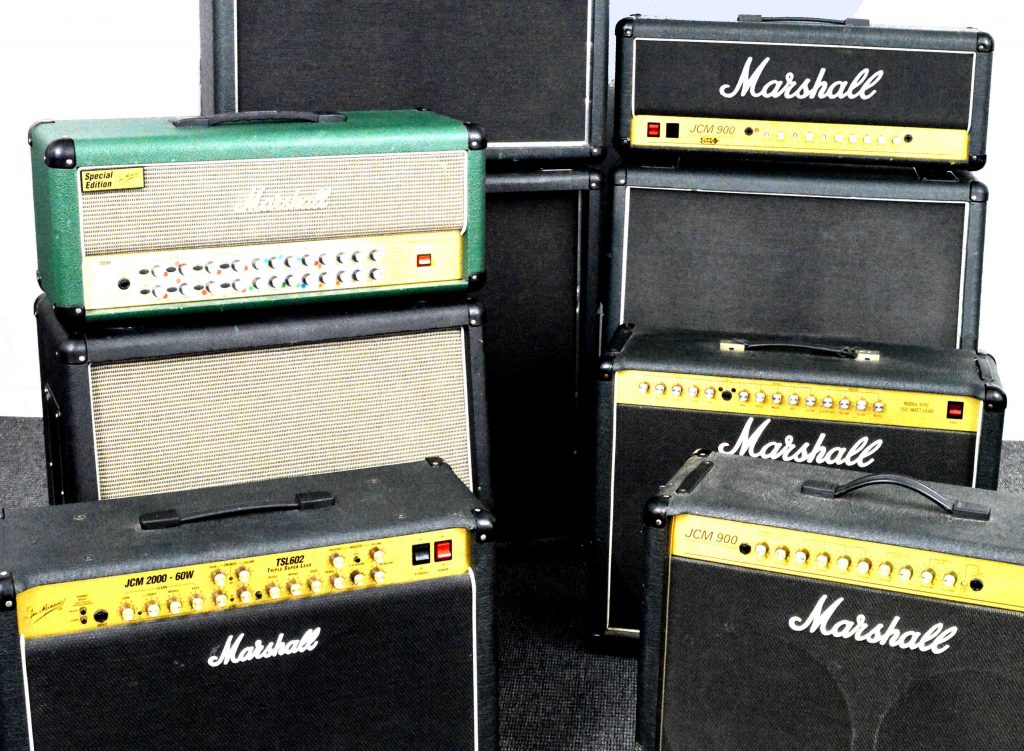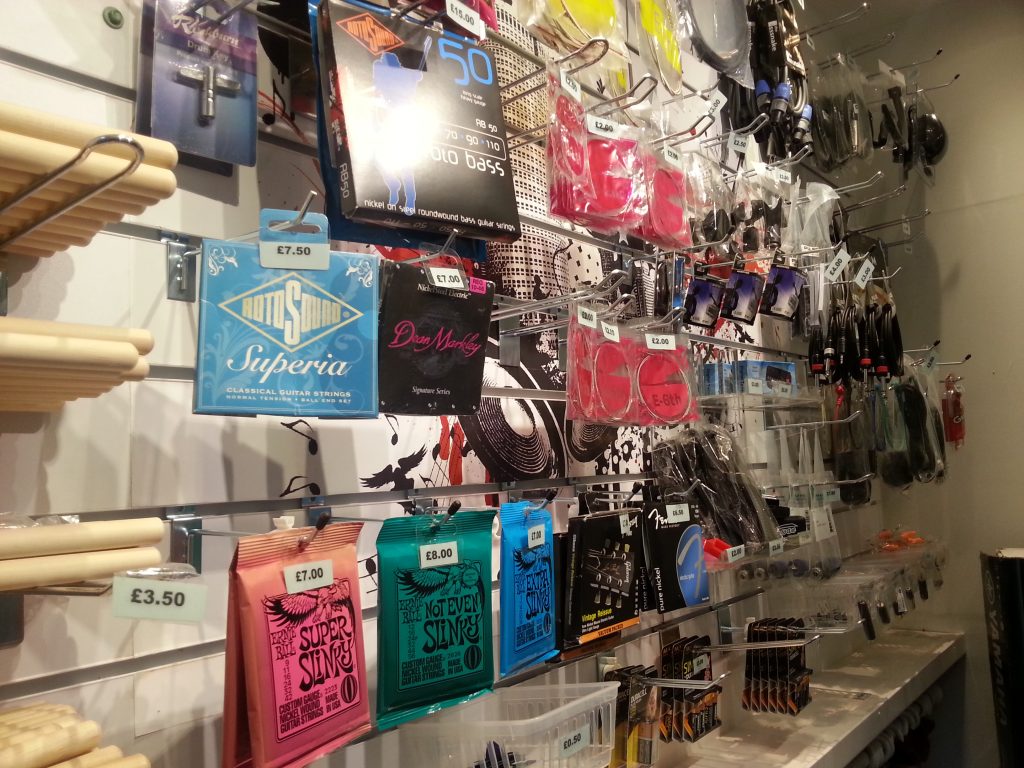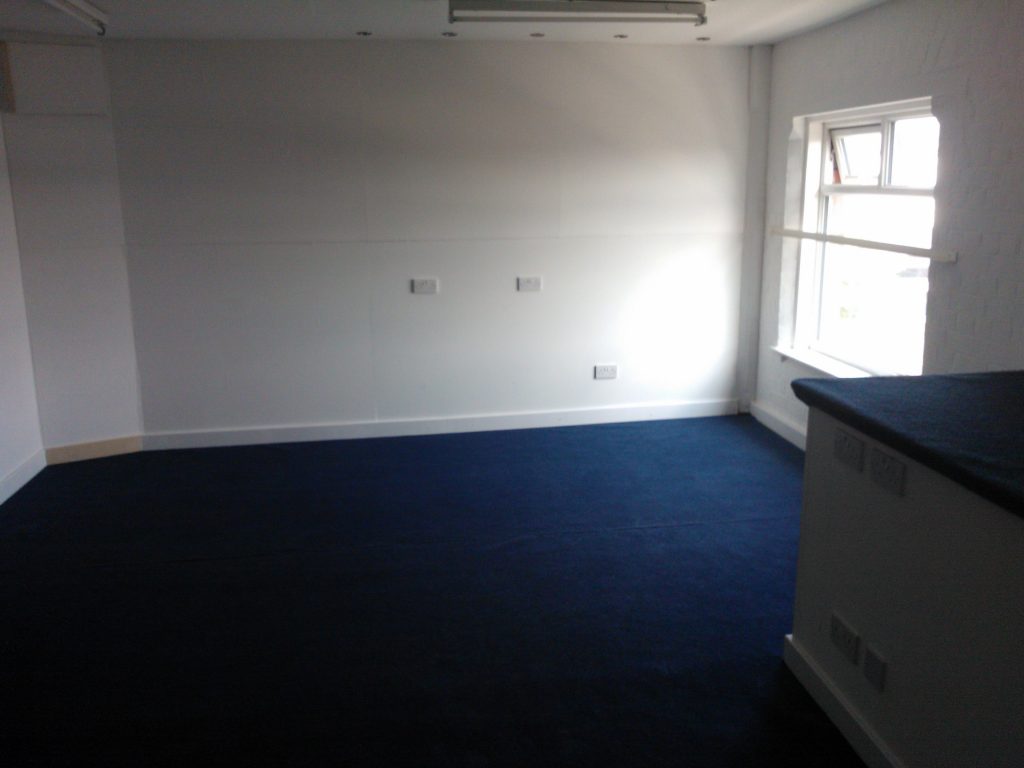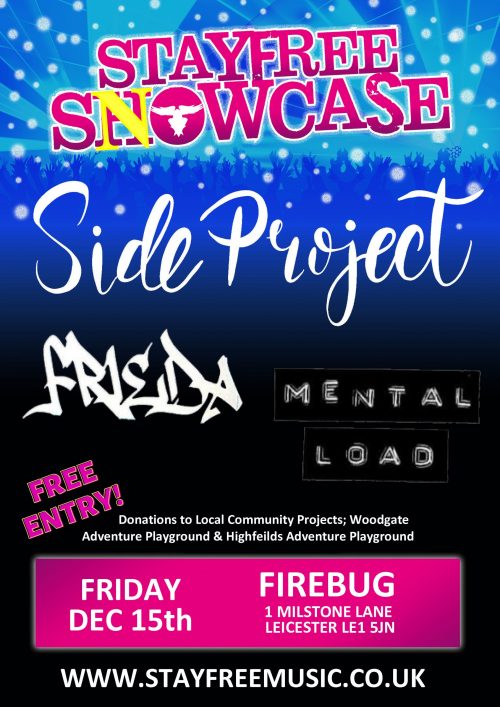 You are welcome to join us at our Christmas Party
at Firebug on 15th December - starts at 8pm
Donations taken for local community charities;
Woodgate Adventure Playground and Highfields Adventure Playground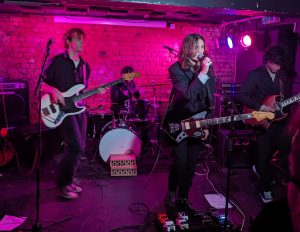 First on tonight at The Big Difference was the beautiful Joyce Embers. This was her first billing as usually she plays a lot of open
Read More »
We are proud to be associated with the following community organisations.
Getting women playing instruments, forming bands, writing music and playing gigs, recording their music.
A great change to meet like minded women and have a lot of fun!
Helping give younger musicians more opportunity to get experience performing and the chance to showcase themselves
Highfields Adventure Playground and Woodgate Adventure Playground are both children's charities . They are free access and cater for children 6 to 14 years after school and during holidays. They provide a wide range of supervised play activities and equipment with indoor and outdoor play areas
A community station run by young people for young people, playing the latest music and producing mixed content from talk shows through to speciality music shows.
Me and a few friends have been jamming there recently, it fits the job perfectly and the staff are very friendly and helpful.
Wonderful service again from this loyal company. The hire gear was perfect plus all the bands who used it were very pleased with it. Same again next time 👌
An Aladdin's Cave of wonders for musicians! A variety of recording/rehearsal rooms for hire, each with their own unique character. Great facilities for jamming sessions and very affordable too, free parking. A real urban vibe about the place.
Very friendly service in a well-maintained building the staff were very accommodating, everything worked and we had a productive session. We'll go again.
Great place and lovely staff - Lots of love from the lads in smack jack 🖤
Great facility with friendly staff and a variety of options for those who want a room to make some noise in. Well equipped, with friendly staff, and at a lovely location next to the canal for those little breaks in between bouts of practice. The only practice rooms our band uses in Leicester.
Brilliant space to make noise. Managing the covid regulations and always helpful staff.
Brilliant. Helpful staff, good equipment, clean environment
Great rehearsal space! Varied room prices and decent equipment. Used it for years and has got so much better over time! Plug in and Rock out with your.........mates!! Sells booze too!!
Great studio, good sized rooms
Excellent venue. The learner I support is able to dance and play drums to his favourite songs to support him with the release of stress and anxiety. Staff are very friendly and accommodating.
Great rehearsal space! Varied room prices and decent equipment. Used it for years and has got so much better over time! Plug in and Rock out with your.........mates!! Sells booze too!!
Excellent music studios! really well equipped and a great set up. We used the studios to perform a site performance for a university project and had all the help we could have asked for! Highly Recomended!!
brilliant staff, incredibly friendly and the facilities are great! couldn't recommend more