We have a range of guitar amps, bass amps, drum kits and PAs available to hire for 24 hours,
3 days or longer as necessary. If you are interested in hiring please contact Caroline on 0116 2230303 or email music@stayfree.co.uk.
Equipment is subject to availability, we require two forms of ID (photo and address) plus desposit.  The deposit is the equivariant to the hire cost, for example £30 hire + £30 deposit. Prices quoted are for 24 hours. We offer a three day hire rate which is calculated at 2x day rate plus £5.  We also have special discounts for promotors, please ask for more information.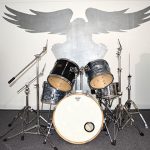 All of our drumkits have Pearl Export fittings. Our standard size toms are 12″,13″, 16″ 22″ but we can also provide 10″ 12″ 14″ 22″ if requested.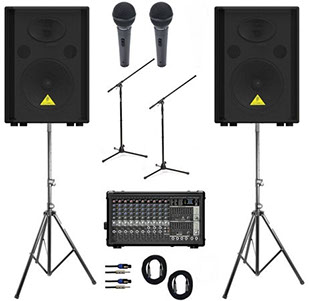 All our PAs are for vocals, they are not full backline PAs. The standard set would be Behringer 400W head with 2x speakers on stands. Plus 2x mics, leads and stands. We can vary this as requested