This was our very first all women Showcase! As Stayfree is the home of Unglamorous, we have plenty of amazing women bands to choose from and Im sure there will be more women bands appear on our line ups in the not to distant future.
Boilers opened the night. This brand new band played their first gig 7 weeks ago at Firebug on International Womans Day. Their sense of humour is prevalent in their songs and they have such a great stage presence. They are highly entertaining and I can see them doing very very well going forwards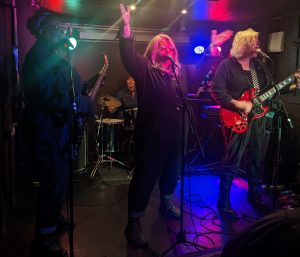 The other bands on the line up were 1st Generation Unglamorous, as I like to put it. Next up was DaDa Women. Along with great rifts, they have way of story telling and creatively commenting on social situations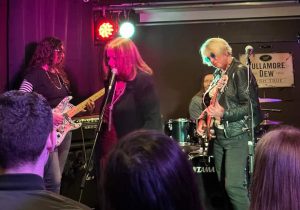 Headlining the night was the highly energetic Wonky Portraits, their punky poppy, saxophone playing fun songs get the whole room engaged. How lead singer Gabi sustains that amount of energy I do not know!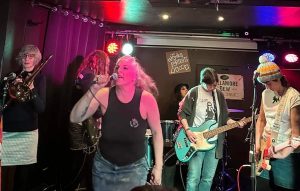 But you don't have to take just my word for it, check out this great review from Kevin Hewick