The mighty Produkty started rehearsing at Stayfree June 2009. The same month that we opened up at Frog Island, the same day that Michael Jackson died!
Produkty are Andy Sharman (front man from Sister Crow – who Ian managed in the 80's) , Kerry Williams and Nikki Webb, they are a punk inspired rock trio who like playing very loud! That's what we like to hear!!
Produky headlined our 30th Anniversary Birthday Bash and completely smashed it out of the park for us. The first time I saw them play was at Lock 42 and I remember being in awe of the very cool female bassist – I mean who isnt?
They are currently working on their next Album, which will be released in the autumn of 2022. Their previous album was 'Half ' was released in 2013 so we are very eager to hear it.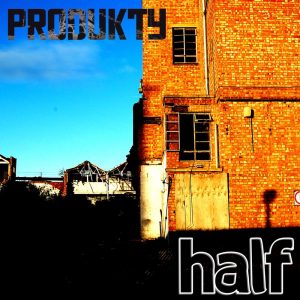 We recently caught up with them following the Birthday Bash to chat about other performances
What has been your favourite live performance so far?
Our favourite performance was at Leicester's Summer Sundae  Festival playing to a very large audience and going down ridiculously well
What else is coming up for you?
On the 6th August 2022 we are playing at The Donkey – supporting Shadowplay
Do you have any stories about rehearsing at Stayfree?
Stayfree kindly let us have the run of the building to film one of our videos and of course there's nothing better than a walk down the tow path in the summer to rehearsal then walk back to pub
What's your favourite rehearsal room?
We like to use the Pink Room (it feels like home) but are happy to use any other room at Stayfree
Youtube channel – ThisisProdukty
Facebook – @Produkty