You might assume that everyone booking Stayfree rooms is involved in music. But we're now the proud host of a brand new podcast series called The Amateur MILF* Society, created by Rosie and Sinead here in our Yellow Production Room. The hour-long podcasts blend humour, wisdom and personal experiences all on the theme of being a mother. So far there are two episodes available via Spotify and we look forward to a lot more.
"Today's programme is about pregnancy and all we've talked about is the best way not to get pregnant and Tinder and stuff".
We think that all you need to make a good podcast at Stayfree is a good idea, interesting voices and a laptop. We provide a comfortable room with console, condenser microphones and audio interface. The equipment is good quality (Rode microphones, Behringer headphones)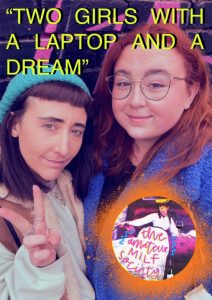 In this episode, you hear about Rosie's almost 2-year old's strange fussy eating habits, they play about with ideas for what their children may become as they grow older.
"She probably smokes roll-ups … quotes Ginsberg."
When chatting with Sinead she said "If like us you're completely inept technically but want your voice heard then Stayfree is the place to be. It's a lovely environment with lots of like-minded people and you're in safe hands. The staff are wonderful, kind and patient and no question is too stupid for the wonderful Bhav to answer."
You can find out what a cryptic pregnancy is and listen to lots of funny, poignant and gossipy detail. It's fascinating listening if you're going through this process or just interested in
* Mother I'd Like To Friend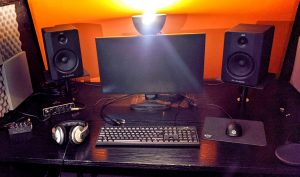 The Yellow Room at Stayfree